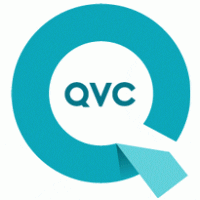 Working with QVC to process orders before 'online' existed.  We have been packing goods and contract packing kits for all market sectors.
From cosmetics to health supplements, garden and homewares to pet and hobby craft we have seen it all. With secure storage in our warehouse in Gloucester, we can help hold all stocks on pallets and in pick/pack bays all ready for your TSV or your daily orders to be organised and packed for dispatch.
Whether you want us to ship goods in ready for dispatch via QVC's shipping options or you would like us to process the orders, we can help.  We are used to seeing the spreadsheets from the sales team to instruct us to pack and dispatch accordingly.
We work with all major couriers, pallet networks and the Royal Mail so your orders can be sent on time and within budget.
Looking for online stock controls to manage your QVC orders and plan ahead for marketing launches and increases in order volumes?  We have all the tools available to give you access to our order processing workflow, book stock into the warehouse, process ad-hoc orders, break down all order to see courier consignment details and full reporting on all our performance and service delivery.
Our Service Guarantee
We will pick pack and dispatch all orders same day!
With dedicated picking teams to specific clients.  Our team are trained on your products, they know how to pack them individually or in batches the way you want them to so your client receives the QVC order with all the right paperwork, marketing materials and finished the way you need to ship correctly.  We have our couriers and Royal Mail collecting throughout the day and we will get your consignments out on-time and on budget.
We have been looking after clients 3PL since 1986, there isn't a volume of QVC orders or tight turnarounds we haven't seen so rest assured you are in fulfilment safe hands.
When outsourcing your 3PL (3rd Party Logistics) you should be looking for a partner.  We are an extension of your processes so you need total transparency for all QVC orders.  We give you online tools to securely sign into and see stock levels, order breakdowns, book in stock and even satisfy client queries with dispatch information and courier consignment details.   Our online tools are able to bulk upload your QVC orders to be sent straight to our packing staff.
Before your orders go out, you may need your stock repacking, kit building, re-boxing, adding marketing materials and manuals or simply labelling ready for dispatch.  Our packing team have the ability to work around the clock on any campaign size ensuring standards from the first re-worked item to the last.
Need help with your outer packaging for shipping?  We can supply all the materials to ensure the safety and minimise breakage.  Our suppliers will always have the right products to contain everything from glass products to liquids, gadgets to jewellery.
We are organically certified to maintain your certification.  As you know your complete supply chain has to tick the box in order for you to sell organic certified products.
QVC Returns managed under one roof
No-one wants returned stock, but there has to be a process to manage stock back into your 3PL provider.  We can include returns envelopes, information and instructions in all your parcels so that we can receive, check and put back into stock all your returns.  We are also able to take photos and send you case by case each return to assess the need.
How do our 3PL, storage and packing prices fair across the market?  We are constantly benchmarking against our competitors to see how our labour rates and courier charges compare in the market and we are glad to share that we are always extremely competitive and our service delivery is up there with the best!
All this coupled with our dedicated account management team to help steer you ensure you get the best feedback from QVC and from your clients online which will give you a great advantage over your competitors and repeat custom.
Want to know more about CBF Fulfilment managing your 3PL for QVC?  We would love to hear from you.  Why not fill in one of our enquiry forms or give us a call now on 01242 802140 and we can build the dream team you're looking for.