The Best 3PL for Ecommerce
Every 3PL or fulfilment warehouse should be able to pick and pack orders.
But all are not created equal.
For a lot of our clients, size is not necessarily a good thing. It often brings more links in the communication chain and often a latency in fixing issues that are seemingly simple from your perspective.
Is there a perfect size 3PL? One size does not fit all.
That all depends on your requirements.  If you store a lot of stock to be held for processing then you will need to find a fulfilment warehouse with the space to cater for your products.  We see all shapes and sizes approach us.  But fundamentally, do you need to be holding stock in storage if it's not moving quickly?
That said if your chosen partner has great processes and people but they cannot scale how you want them to you will find it very hard to move forward when you need to be reactive.
What are your order volume peaks vs your daily order output?
When planning to outsource or move to a new ecommerce fulfilment partner, be aware that the picking teams (if manual labour) should be scalable helping you manage your order workflow.  But in order to understand how to manage it, you need to work with them to understand the volume of orders. So many customers we see falsely claim to have larger volumes than in reality. Often this is not an issue, but as with all partnerships, transparency is key. Remember, everyone makes more money the more the stock gets handled, you're selling more and your 3PL are making money because they are processing them.
Your perfect 3PL partner needs to know their part in how logistics work.
Pricing is often the only thing that gets questioned when looking at supplier rates.  But not all carriers are created equal.  We have seen numerous time competitive quotes that champion a courier but behind the scenes are the largest margin for the 3PL partner.  But unless you are experienced in how the couriers operate, you will not appreciate that couriers carry certain products, shipment sizes and weights better than others. So don't let the last mile of delivery be the reason you get a poor review, it will only cost you more.
A great 3PL will be able to help you navigate the right service and tariff for your ecommerce orders to be delivered on time and intact without issues.  Ideally, with options for your customer to be able to manipulate the shipment to their needs to be able to receive the order on their terms.
If you are shipping bulk items like e-bikes and BBQs then you need to make sure the volumetrics of your parcels are correct and that they fall within the parcel weight limits of the chosen carrier or you may get some further charges.
If you're shipping internationally then be careful.  Since Brexit, the paperwork and processes have changed. The charges to ship internationally have increased dramatically and although products are moving, you need your 3PL partner to help you pack the goods correctly, label them accordingly and report all the right information on the size, weight and specifications for the customs clearance on both outgoing and incoming countries.
Customer support is business critical
As with your business, the perfect 3PL ecommerce partner must be able to give you clear communication channels to query orders or talk through processes to help with the daily processes. Every process in this instance needs to lead to better reviews and more sales, how quickly we all react to a potential issue or fix a problem is a key to success. We see some 3PL partners are automated or faceless so there is little ownership of the issue at hand. But some things simply need a conversation and a soundboard to fix or find a route to success.
Finally reporting
How well your business is performing is not necessarily how your partner is performing.  You may have access to an online portal but does it break down each element of the order processing timelines, the billing breakdown or a true representation of your inventory when you need it.  Having information on demand could be the key for you to launch a flash sale on a specific SKU, but if it is miss represented then you may be letting customers down as the 3PL will not be able to process stock it cannot find or does not have.
In conclusion.
Make sure you find a 3PL ecommerce partner that you can talk to about your scaling plans, your seasonality and your packing demands. You need to be able to keep a handle on each order if needed and at all times make sure you can work together. Partnerships are not always perfect but good foundations mean both your businesses are on the right footing.
Timelines are always good to work with, but as with all supply chains, you need to build in some buffering time, suppliers may not ship in goods on time or correctly, packaging materials might not be correct or the outbound courier may have delays in their network or damages to work around. Your eCommerce fulfilment partner is there to help you build trust with your clients giving you the success and confidence you need to grow.
CBF Fulfilment have been dealing with all these issues for year and as the sector becomes more established. It is very easy to look good online and over initial conversations but we have the processes and have seen all the issues to help you and support your e-commerce channels. Give us a call today.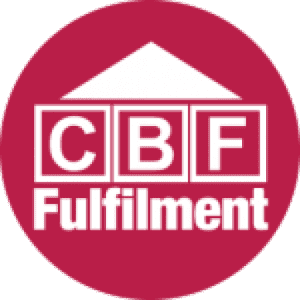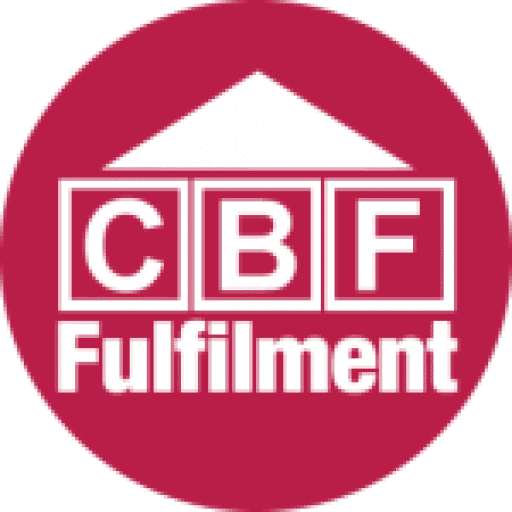 Your 3PL Ecommerce Fulfilment and Contract Packing partner. Planned, Integrated, Packed and Delivered.
T: 01242 802140
CBF Fulfilment
1-11 Alvin Street
Gloucester
GL1 3EJ
UNITED KINGDOM
We would love to hear from you. Let's get started.