Ecommerce Storage, Order Processing & Logistics
We want to be your 3PL, your warehouse and your fulfilment partner. Specialising in small and light fast moving eCommerce products, we manage all the overheads and processes so you don't have to and we are infinitely scalable with our modular processes
Run an E-commerce retail or wholesale channel?  We need to talk.  With Secure Storage, Dedicated Account Managers and all the speedy processing staff you can ever need we guarantee the same day dispatch for all e-commerce orders.
With experience in most sectors including Alcohol, Shoes, Toys, Garden and Homewares, Cosmetics, Gadgets, Car and Motorbike Accessories as well as Adult Materials, IT Equipment, Board Games and Supplements.  We are dedicated to being your outsourced warehouse but without the overheads, for you to manage or the staff to train.
We are Organically Certified for all products that need to maintain an organic workflow.
Working with CBF means great feedback from your customers.  With the ability to fulfil all orders on the same day (most can't say that!), your items will arrive on time, your customers will be happy and you will get those coveted five-star reviews, which will increase your chances of more sales form a great reputation.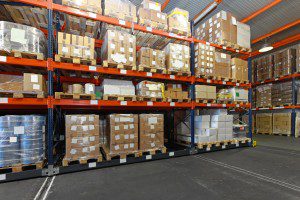 Same Day Picking & Packing
Royal Mail & Courier Networks
Pallet and Pick/Pack Storage for all your ecommerce and wholesale goods. We process thousands of orders from lots of sales channels.  We have to be efficient with our stock management.
Our staff are live with their picking statuses at all times so you can see each order at all stages.  We only train our staff on specific accounts to ensure consistency in packing and process management. Without your success, we don't have any.
We work with them all from the Royal Mail, next day couriers to the Pallet Networks daily. We have access to the best rates on the market and are automatically booking in consignments to keep your goods moving to your customer.
Ecommerce Order Management with one login
All E-commerce clients have access to our FREE Software Integrations with your shopping carts.
Online Stock Controls
Live Order Tracking
Multi-Channel Order Management
Shipping Management
Full Reporting
Barcode Verified
Cloud-based, Easy to use
& it's free to you.
In the last month we have processed the following:
Amazon Orders
Not on the High Street Orders
Clients Own Website Orders
All your sales orders can be processed by us same day.
We can integrate with all ecommerce platforms including the ones below for free without setup costs so we could be processing and fulfiling your ecommerce orders seamlessly. All with full reporting and dedicated account managers.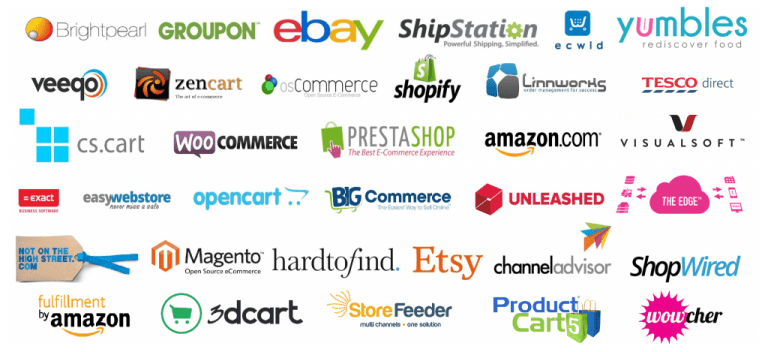 Let's work together to get you great feedback from every delivery we send out!
We have worked with all industry sectors over the years including:
Alcohol and drinks
Cosmetics
Shoes
Toys
Olive Oil
Garden and Homewares
Charity Marketing Materials
Medical Equipment
Vitamins & Supplements
Points of Sale (POS)
Car parts / Tools
Gadgets
I.T Equipment
Publishing
Pets
Corporate Training
Event Management
PR / Marketing Agencies
Jewellery
Office Equipment
Want to know more about our Ecommerce Fulfilment? We would love to hear from you...