Warehouse Software Integration
What does it actually mean?
Our clients have the ability to connect all their sales channels together to our stock control and order processing tools. So you don't have to log in to Amazon, eBay, Not on the High Street, Etsy, your website and numerous others to pull off orders and send them to us to process.

We give you access to our tools to see how your stock levels, our workflow and your shipments are getting on.  You have the ability to upload stock shipments (ASN) to us so that when it arrives in our warehouse all your sales channels get updated automatically with the right stock quantities and backorders can be processed.
Want to see how your sales channels are performing from our perspective? No problem, you have access to full reporting to see what's moving and what isn't.
We also give you the ability to break down each order to answer customer queries on delivery times and consignment numbers to make your customer service as good as it gets!
Best of all. Unlike many of our competitors, we don't charge setup fees, integration fees, licensing fees or usage fees.
It's FREE, part of our service and infinitely scalable.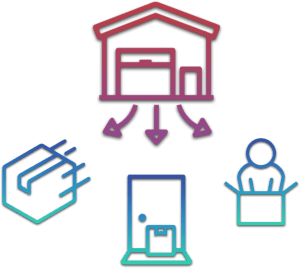 Free API Integrations for all your Shopping and Courier Channels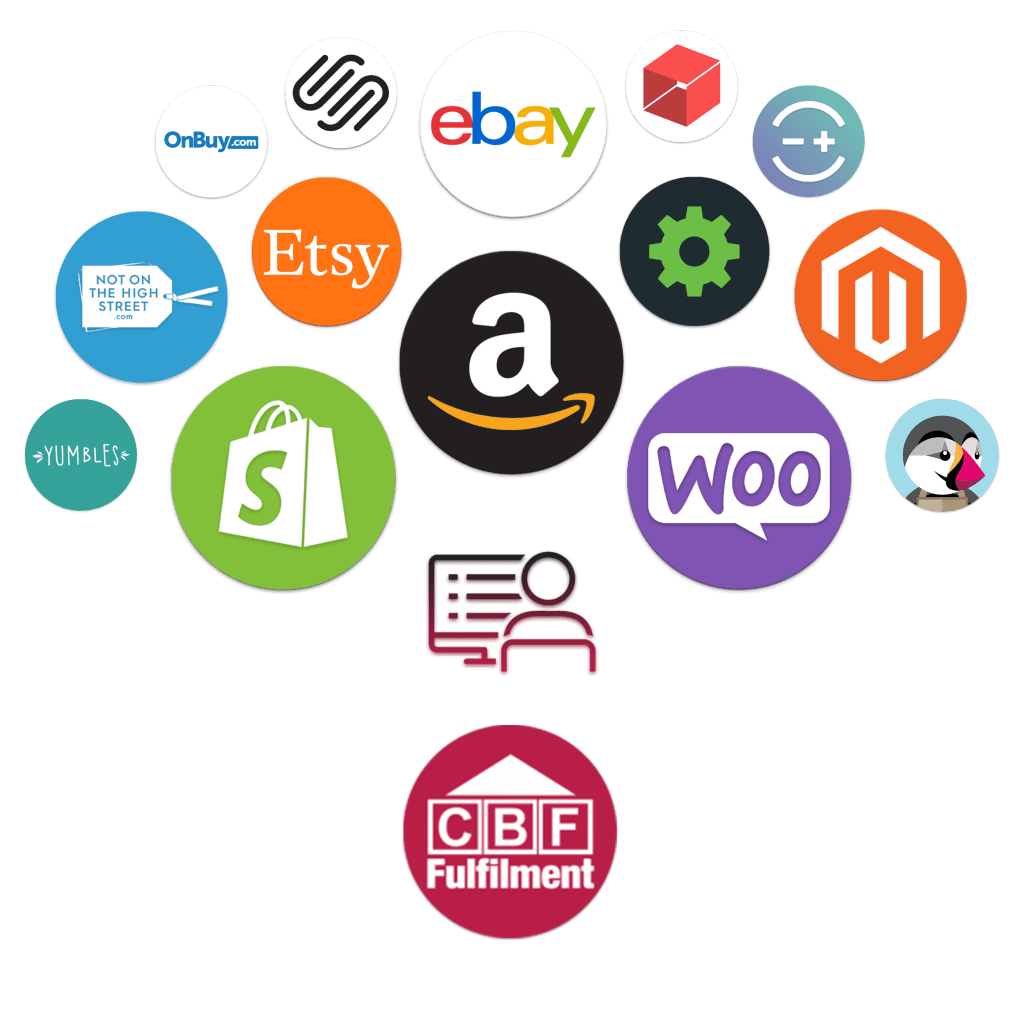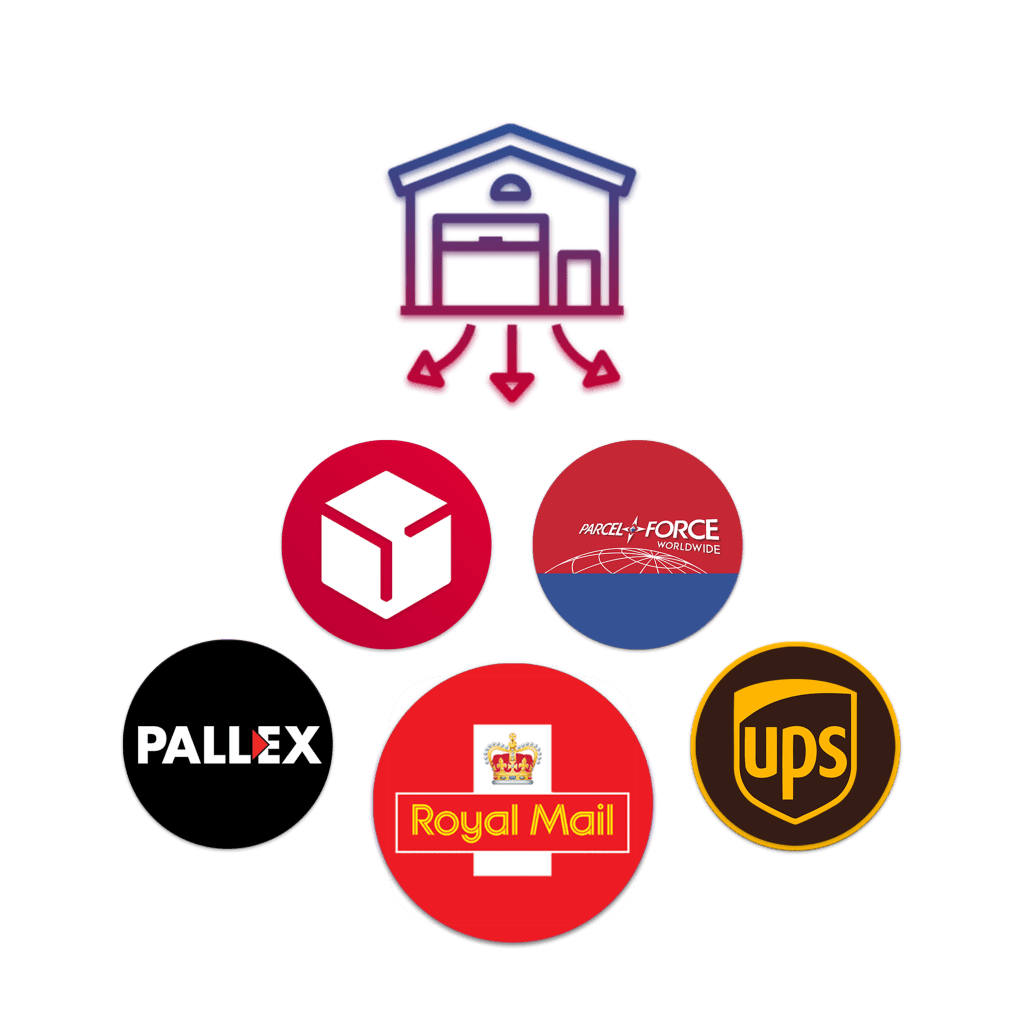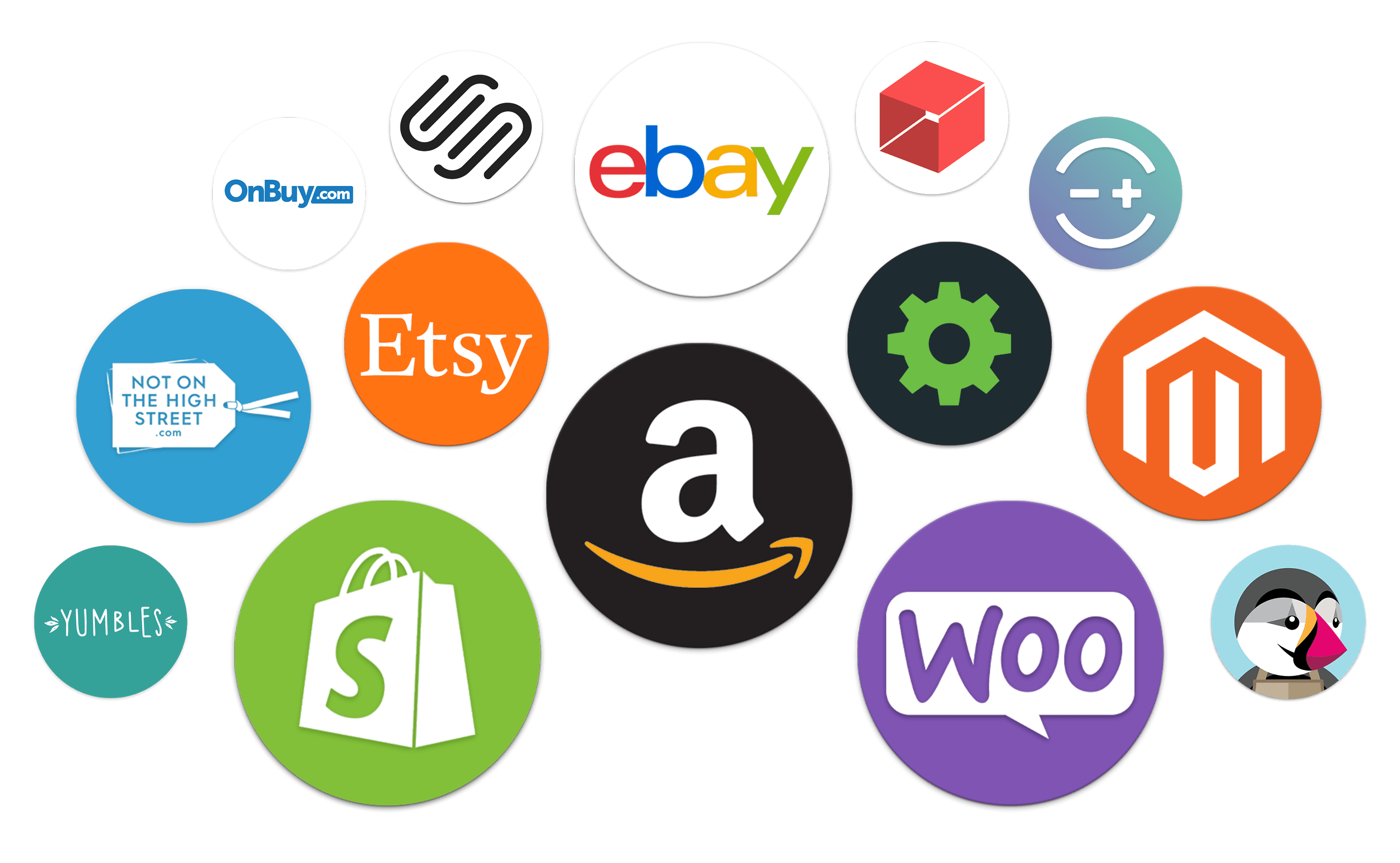 Sales Channel Integration
No matter how many channels you sell through or what shopping cart you use to process your orders we can work with you.  Your stock and orders can be processed the same day from most major platforms.
We work with Shopify to WooCommerce, Amazon to Etsy, and Magento to Unleashed. Each connecting directly to our online tools so we can pull down orders every 15-30 minutes all day long. 
Once everything is set up we can be live connected to your website and online platforms within moments.
Courier and Logistics Integrations
Our logistics team are in place to help you get the best rates for all Courier, Royal Mail, pallet and container shipments.
We get multiple daily collections and our tools help ensure your items are booked in on the right service, tracked and arrive the way you need them to.
Your 3PL accounts can be plugged directly into our tools so we can use your accounts or you can benefit from our economies of scale with our rates.