Niche 3PL Sectors we cater for
E-commerce returns management: With the rise of online shopping, there is a growing need for companies that specialize in managing and processing e-commerce returns. This could include handling returns logistics, refurbishing products, and restocking inventory. We've got down.  With a dedicated building and team for contract packing and returns management. We see products of all shapes and sizes come back to us from apparel and jewellery to electronics and alcohol.
Medical device logistics: As the healthcare industry continues to grow, there is a need for specialised logistics services that can handle the unique needs of medical devices. This could include managing the storage, transportation, and delivery of sensitive medical equipment. We have been looking after various Class 1 medical devices for our clients for years.
Event logistics: There is a growing need for companies that can manage the logistics of events, such as trade shows, concerts, and sporting events. This could include managing the transportation and storage of equipment, coordinating deliveries, and providing on-site support during the event. We have supported events all over the world. Building merchandise kits and giveaways to help ship marketing materials ensuring every item is on-site and on time.
Consumer Electronics: Fast-moving electronics goods and product launches need strong logistics to ensure items that often carry expensive price tags are looked after securely and dispatched correctly. We have seen everything from eBay resellers to product manufacturers and importers over the years.
We are a 3PL service for all national and international e-commerce sellers, resellers and subscriptions models that need a UK site to store and process ecommerce, merchandise and promotional materials. We pick and pack up to 250,000 items per month for all sizes of clients and we are always looking to grow.
Simplicity in Process.
All in the Preparation.
One of the great benefits of pre-prepping your products with SKU specific barcode labels and in postage ready packaging means very quick turn around from orders appearing on our system to being turned around and sent out the door to your customers.
As part of our contract packing and kit build department, this is something we have helped facilitate for a number of our clients.
We can work as fast as you need us to.  We operate in a Perfect Operating Fulfilment (POF) world.  Your clients will more often than not be able to operate as quickly as us with our order processing. So we are able to manage dispatch dates and process order to satisfy your clients and not hamper their processes. We can be as flexible as you would like us to be.
Understanding delivery performance, accurate delivery documentation, damage reporting and timeline traceability, your products can be located on pallets and picking locations all readily available for ordering anytime.
Picking/packing and dispatching orders to travel across the world daily, no matter the size of order. Our team will work with you help manage your book shipments, international customs paperwork and commodity codes to help aid the travel times.
We talk the same language or SKU names or numbers, lot numbers and batch codes.  Our focus is always on barcode verification and the ability to pick/pack and dispatch your orders when you need them to be shipped.
With over 99.8% accuracy on all product lines in our warehouses, we are a trusted 3PL for our publishing and wholesale clients to fulfil and process their orders.
As we are all aware, returns can be a problem. Let's turn them into an opportunity to upsell and as cost natural as possible.
Let us help, we manage hundreds of returns. Counting items, assessing usage, reboxing, refolding, rebagging and managing wastage.
We are more than happy to discuss your processes and how you want your returns inventory managed.  As our processes are built around your business.
CBF Fulfilment's online tools can integrate with your eCommerce sales channels and online marketplaces.
Single or multi-channel order processing? We can integrate your current workflow into our system and adapt to find the best fulfilment solution to help expand and grow your eCommerce business. Shopify to WooCommerce, Amazon to Etsy, We can process them all.
Our Client Services team are here to help advise and guide you to the next level.
It is possible to outsource your 3PL and Order Processing fulfilment to a business that cares about your stock as much as you do.
Talk to our team today to see how we can help get you great feedback on every order!
Pallets, cartons, containers we are used to them all. With online tools to book shipments into our warehouses, we keep you in control of your supply chains.
We work volumetrically with our storage charges. So, you are never paying for space not allocated to you. We can commit to specific space and staff if required.
We have pallet and individual SKU picking shelves to manage your book stock correctly and make it easily accessible for all picking functions
We deal with containers, pallets and cartons of goods being shipped in from all over the world daily.  Booking your shipment in is simple, upload the details to our online tools and we will agree a shipment date between us to manage the labour required to make your books, reports and publications ready for picking and ordering.
Ecommerce Order Management
All E-commerce clients have access to our FREE Software Integrations with your shopping carts.
Online Stock Controls

Live Order Tracking

Multi-Channel Order Management

Shipping Management

Full Reporting

Barcode Verified

Cloud-based, Easy to use

& it's free to you.
In the last month we have processed the following:
Shopify, WooCommerce etc.
Our dedicated contract packing warehouse and team are there to help you build completed bundles/kits and support product launches to be stored and called off whenever you need.
Reboxing
Relabelling
Quality Control Checking
Returns Management
Donation Management
Kit Building
Bulk order processing
New publication rollouts
Our contract packing team will also relabel, rebox and Quality Control SKUs from your suppliers.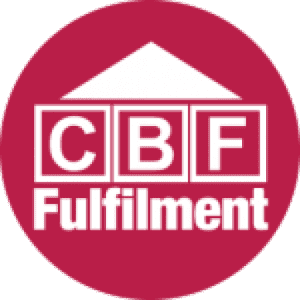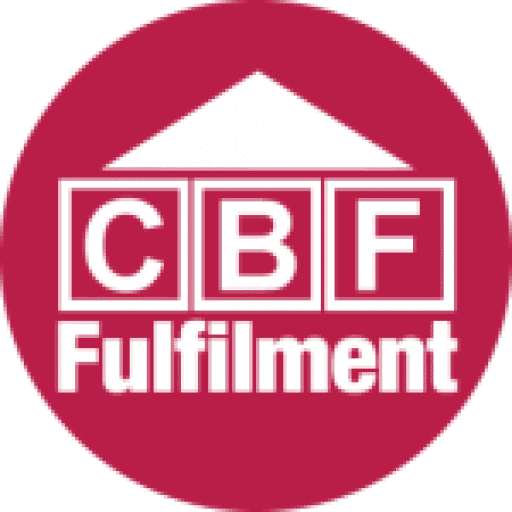 Your 3PL Ecommerce Fulfilment and Contract Packing partner. Planned, Integrated, Packed and Delivered.
T: 01242 802140
CBF Fulfilment
1-11 Alvin Street
Gloucester
GL1 3EJ
UNITED KINGDOM
We would love to hear from you. Let's get started.