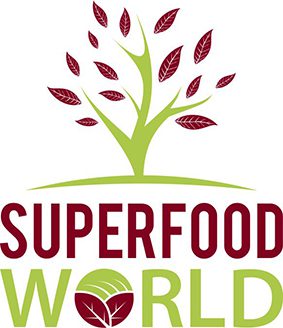 Superfood World purveyors of amazing organic supplements store all their materials with us at CBF.  With an ever growing range of products, we support all the e-commerce and wholesale orders for Superfood World.
With a corporate mission to help a million people in underserved parts of the world enjoy better access to basic Healthcare, Clean Water and Sustainability Projects. This company is going places.
The Founder of Superfood World, Dr Wleed Haq is a Dental Surgeon by profession. Whilst he was working in the rural mountainous area of Powys, he began to see the benefits of an organic diet in his patients. They would tend to live longer and enjoy better physical and mental health compared to his patients who lived and worked in the cities.
This led him to research superfoods and their amazing health benefits which ultimately led to setting up Superfood World and the range of organic products it offers today. We store, pick, pack and manage all online B2B and B2C order processing.
With a large range of supplements from Spirulina, Cacao, Turmeric and Maca tablets and powders.  We see orders from multiple channels including Amazon and direct channels for individuals and wholesale distribution.  With same day dispatch across the range of supplements, we have been processing Superfood World orders consistently UK and European wide.
Being one of the only Organically Certified warehouses in the UK, we are proud to adhere to all regulations and standards.  Here's what they say about CBF:
"Having researched different fulfilment companies I found CBF to be the most helpful and courteous. We have received a great professional service which is reliable and their software is great.
Highly recommended!"
Director - Superfood World