What to look out for when choosing a 3PL supplier for your FMCG business
When choosing a 3PL supplier for your FMCG business, there are several key factors to consider:
Capacity: Look for a 3PL supplier that has the capacity to handle your volume and can accommodate your needs as your business grows. We're modular, let's grow together.
Location: Consider a 3PL supplier with a strategic location that is close to your customers or has easy access to major transport hubs.
Technology: Choose a 3PL supplier with advanced technology and systems that can provide real-time visibility into your inventory and orders. One online tool gives you access to real-time inventory, sales channel integrations and communication directly to the picking teams.
Experience: Look for a 3PL supplier with experience in handling FMCG products and who understands the unique requirements of the industry. We've been around since 1986.
Flexibility: We consider ourselves a 3PL supplier that is flexible and can adapt to your changing business needs and requirements.
Service level agreements (SLAs): Ensure that the 3PL supplier offers clear and measurable SLAs that meet your expectations and requirements.
Cost: Evaluate all your 3PL supplier's pricing structures and compare it with other providers to ensure that it is competitive and provides value for money. You need to keep ahead of your ever-growing costs. Let's work together to manage the suppliers, packaging and picking costs. Without your success, we have none.
We can work as fast as you need us to.  We operate in a Perfect Operating Fulfilment (POF) world.  Your clients will more often than not be able to operate as quickly as us with our order processing. So we are able to manage dispatch dates and process order to satisfy your clients and not hamper their processes. We can be as flexible as you would like us to be.
Understanding delivery performance, accurate delivery documentation, damage reporting and timeline traceability, your products can be located on pallets and picking locations all readily available for ordering anytime.
Picking/packing and dispatching orders to travel across the world daily, no matter the size of order. Our team will work with you help manage your book shipments, international customs paperwork and commodity codes to help aid the travel times.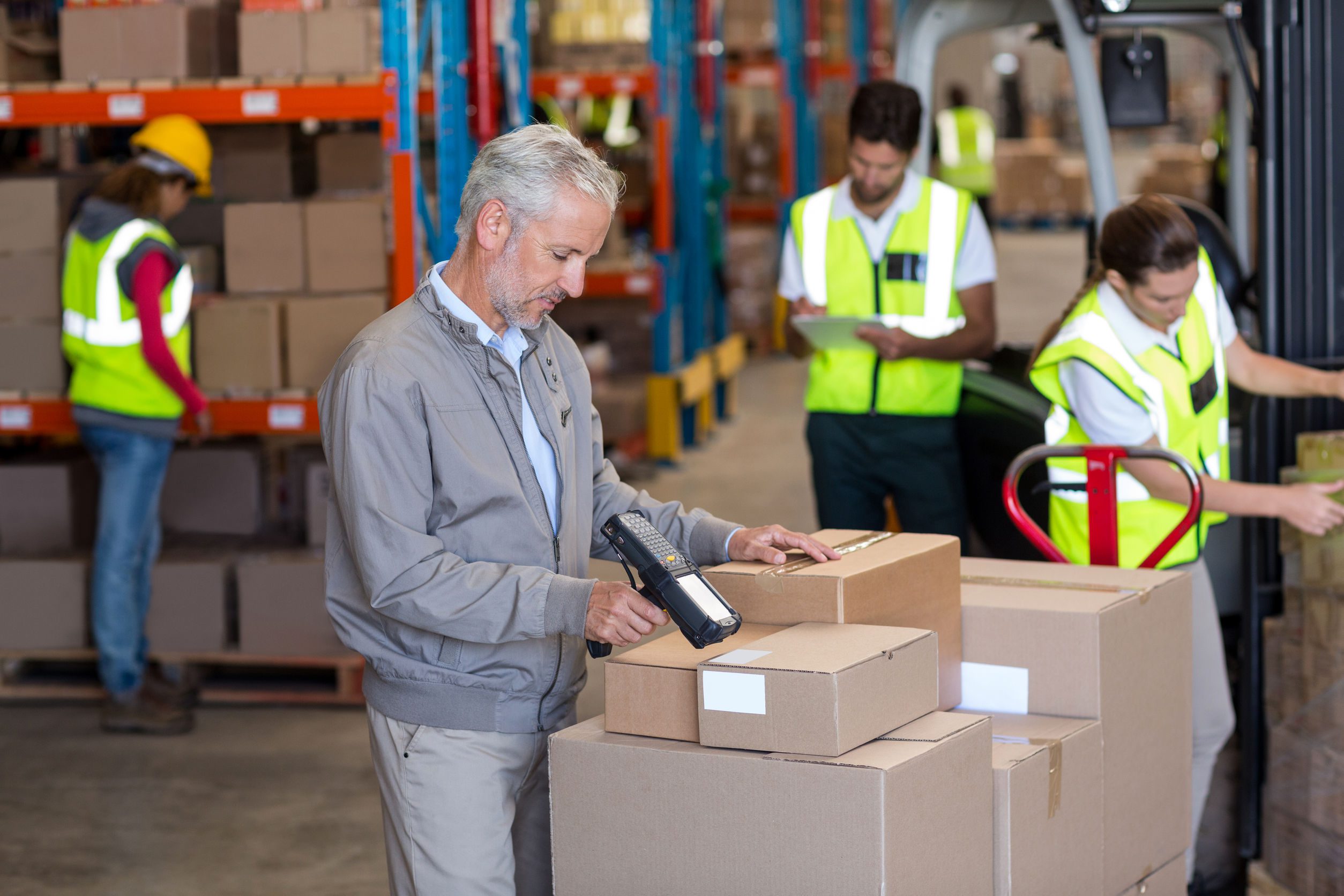 FMCG (Fast-Moving Consumer Goods) are products that are typically sold at a relatively low cost and have a high turnover rate. These products are consumed or used frequently, and they usually have a short shelf life. Some examples of FMCG products include:
Food and Beverages: These are consumable products such as snacks, soft drinks, packaged foods, dairy products, and ready-to-eat meals.
Personal Care Products: These are products that are used for personal grooming and hygiene, such as soaps, shampoos, deodorants, toothpaste, and cosmetics.
Household Care Products: These are products used for cleaning and maintaining a household, such as detergents, cleaning supplies, and air fresheners.
Health and Wellness Products: These include over-the-counter medicines, vitamins, supplements, and health foods.
Baby Care Products: These include products such as diapers, baby wipes, baby food, and baby shampoo.
Pet Care Products: These are products used for pet care, such as pet food, grooming supplies, and pet toys.
Tobacco Products: These include products such as cigarettes, cigars, and smokeless tobacco.
Confectionery Products: These are sweet products such as chocolates, candies, and gums.
Alcoholic Beverages: These include beer, wine, and spirits.
Other Miscellaneous Products: These include products such as batteries, stationery, and small household appliances.
We work with them all and no matter your need to manage batch numbers, expiry dates, e-commerce and wholesale orders, we've got your back. Let's look after your customer's needs and order together.
Free API Integrations for all your Shopping and Courier Channels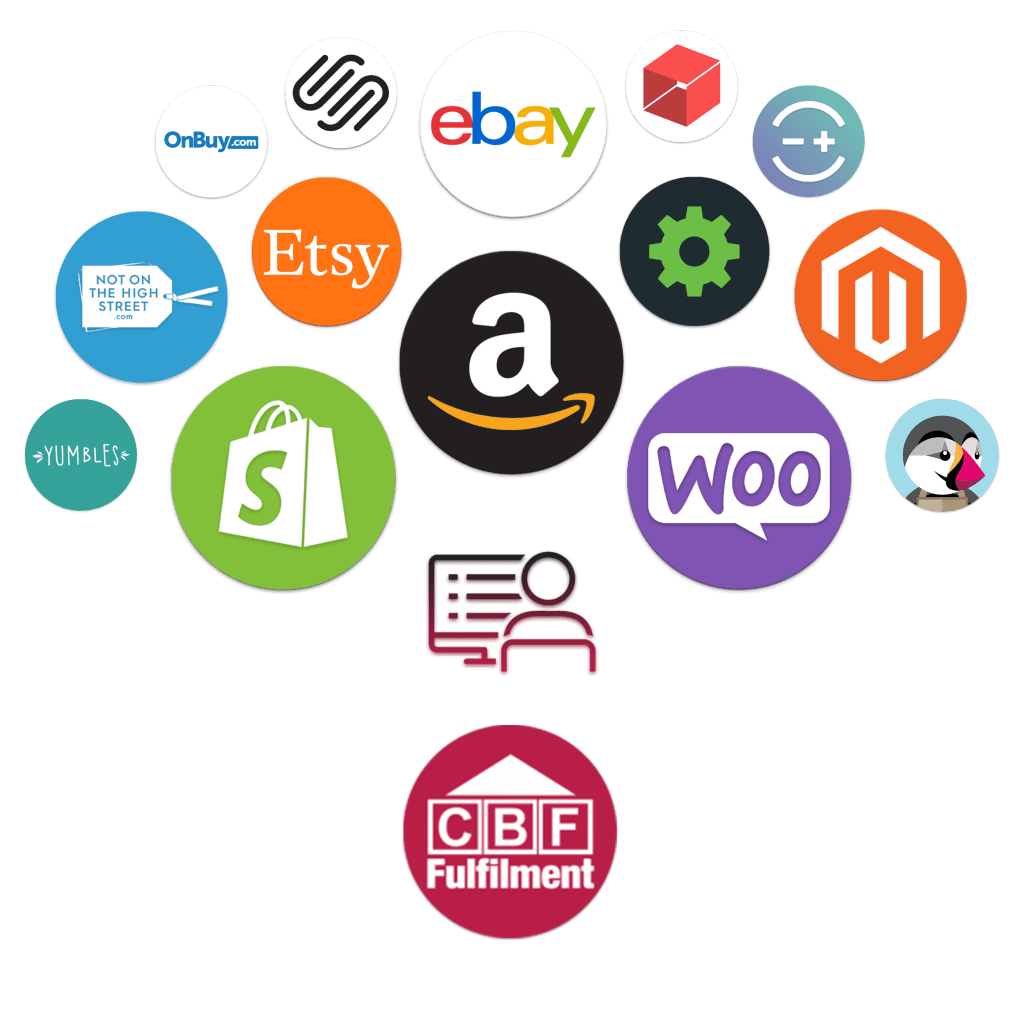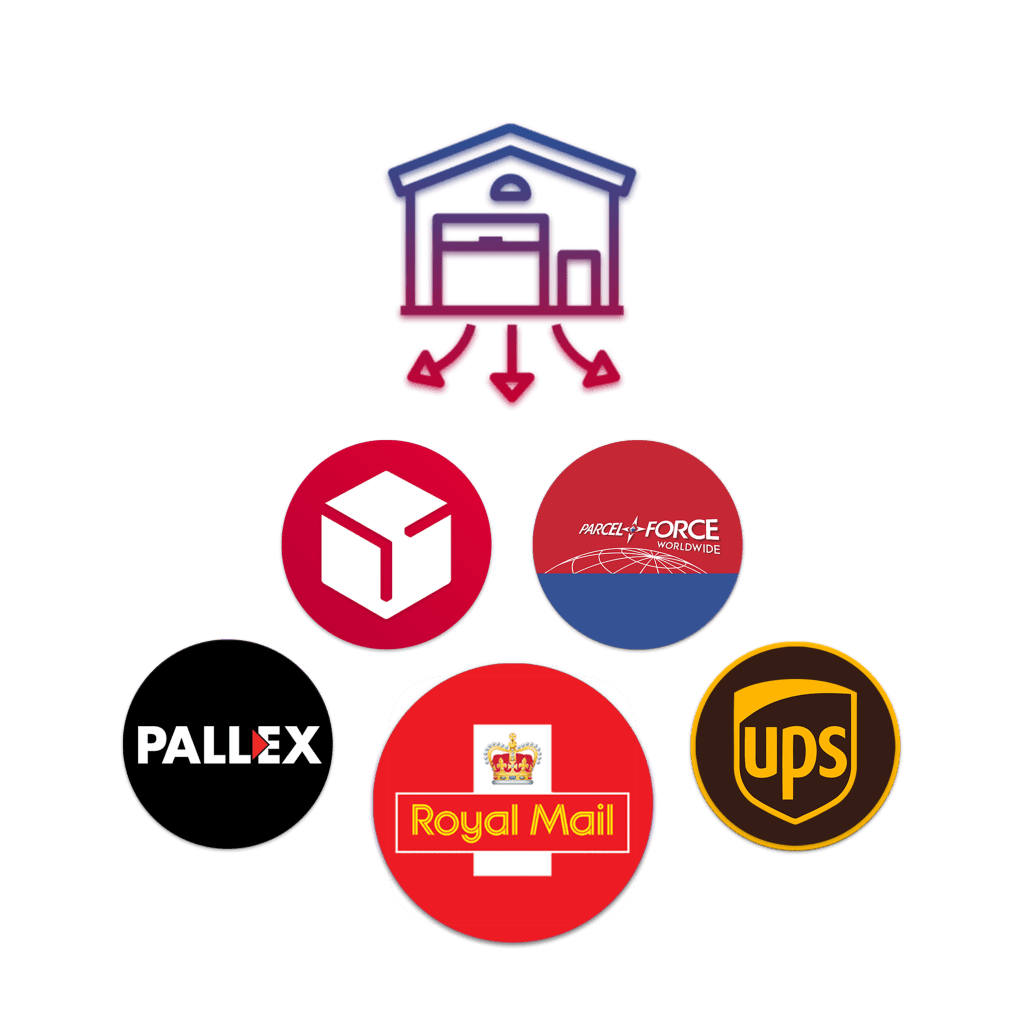 Ecommerce Order Management
All E-commerce clients have access to our FREE Software Integrations with your shopping carts.
Online Stock Controls

Live Order Tracking

Multi-Channel Order Management

Shipping Management

Full Reporting

Barcode Verified

Cloud-based, Easy to use

& it's free to you.
In the last month we have processed the following:
Shopify, WooCommerce etc.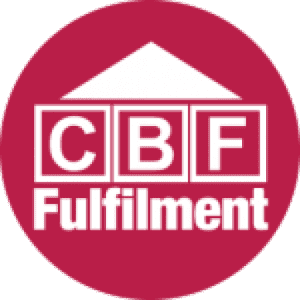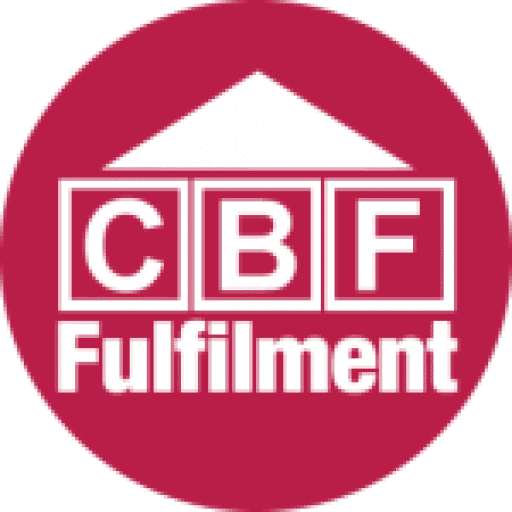 Your 3PL Ecommerce Fulfilment and Contract Packing partner. Planned, Integrated, Packed and Delivered.
T: 01242 802140
CBF Fulfilment
1-11 Alvin Street
Gloucester
GL1 3EJ
UNITED KINGDOM
We would love to hear from you. Let's get started.