We don't have access to specific market data or trends related to jewellery sales. However, here are some general tips for selling jewellery online that could be useful:
Research: Look into current trends and popular styles in the jewellery market. This can help you determine which types of jewellery might sell well online.
Quality: Choose high-quality jewellery that is well-made and durable. This will ensure customer satisfaction and reduce returns and complaints.
Branding: Build a strong brand image and promote it through your website, social media and other channels. This can help establish your business as a trusted source of quality jewellery.
Unique and Custom: Offer unique and custom-made jewellery items that are not easily found elsewhere. This can help differentiate your business from competitors and provide customers with a personalized experience.
Focus on popular items: Focus on selling popular items, such as engagement rings, wedding bands, or personalized jewellery pieces, which tend to have high demand.
Pricing: Determine a pricing strategy that allows you to make a profit while remaining competitive in the market.
Strong logistics and fulfilment: As a 3PL, you need to ensure that the logistics and fulfilment process is fast, reliable, and efficient. This can help to build trust with customers and ensure that they return for future purchases. Packaging is key here.  First impressions count and presentation of all jewellery is crucial to a great review.
Sales Platform: Your customers buy jewellery all over the internet from Amazon, Etsy and eBay to websites built on Shopify, Magento and WordPress. Always make sure your imagery is clear, your website is fast and you investigate how to upsell and cross sell efficiently. Remember your customer data is valuable, once a customer, you can always send them offers and treats to entice them back to purchase again
Ultimately, the best type of jewellery to sell online will depend on many factors, including market demand, the quality and uniqueness of the products, pricing, branding, and logistics.
CBF Fulfilment's online tools can integrate with your eCommerce sales channels and online marketplaces.
Single or multi-channel order processing? We can integrate your current workflow into our system and adapt to find the best fulfilment solution to help expand and grow your eCommerce business. Shopify to WooCommerce, Amazon to Etsy, We can process them all.
Our Client Services team are here to help advise and guide you to the next level.
It is possible to outsource your 3PL and Order Processing fulfilment to a business that cares about your stock as much as you do.
Talk to our team today to see how we can help get you great feedback on every order!
The fastest types of jewellery sales online can vary depending on the current market trends, but some popular options include:
Fashion jewellery: Fashion jewellery includes trendy and affordable pieces that are often made with less expensive materials such as plastic or base metals. These pieces can be sold quickly due to their low price point and ability to keep up with changing fashion trends.
Personalised jewellery: Personalised jewellery is a popular choice for gifts and special occasions. By adding a personal touch, such as a name or birthstone, these pieces can create a deeper connection with the buyer and be a memorable keepsakes.
Limited edition or exclusive collections: Limited edition or exclusive collections can create a sense of urgency and exclusivity for buyers, making them more likely to make a purchase. By limiting the availability of certain pieces or creating unique designs, jewellery companies can create a sense of demand and excitement.
Fine jewellery: While fine jewellery can be a more significant investment, high-end pieces made with precious metals and gemstones can also sell quickly online. These pieces often come with a higher price point, but can also offer a sense of luxury and long-lasting value.
Overall, it's essential to keep up with current trends and offer a variety of options to appeal to a broad range of customers to achieve faster online jewellery sales.  We have worked with them all.  But always check out your competition and see what's selling best before committing to stock financially.
We can work as fast as you need us to.  We operate in a Perfect Operating Fulfilment (POF) world.  Your clients will more often than not be able to operate as quickly as us with our order processing. So we are able to manage dispatch dates and process order to satisfy your clients and not hamper their processes. We can be as flexible as you would like us to be.
Understanding delivery performance, accurate delivery documentation, damage reporting and timeline traceability, your products can be located on pallets and picking locations all readily available for ordering anytime.
Picking/packing and dispatching jewellery orders to travel across the world daily, no matter the size of the order. Our team will work with you to help manage your book shipments, international customs paperwork and commodity codes to help aid the travel times.
Ecommerce Order Management
All E-commerce clients have access to our FREE Software Integrations with your shopping carts.
Online Stock Controls

Live Order Tracking

Multi-Channel Order Management

Shipping Management

Full Reporting

Barcode Verified

Cloud-based, Easy to use

& it's free to you.
In the last month we have processed the following:
Shopify, WooCommerce etc.
As we are all aware, clothing returns are a problem, an opportunity to upsell and costly.
Let us help, we manage hundreds of returns. Counting items, assessing usage, refolding, rebagging and managing wastage.
We are more than happy to discuss your processes and how you wan your returns inventory managed.  As our processes are built around your business.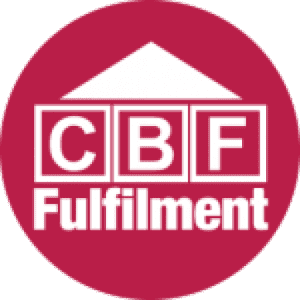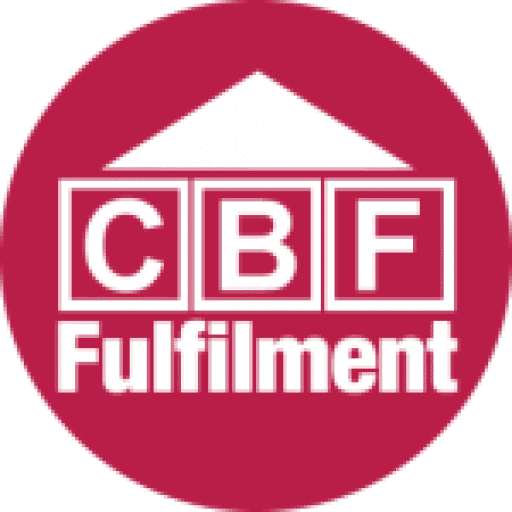 Your 3PL Ecommerce Fulfilment and Contract Packing partner. Planned, Integrated, Packed and Delivered.
T: 01242 802140
CBF Fulfilment
1-11 Alvin Street
Gloucester
GL1 3EJ
UNITED KINGDOM
We would love to hear from you. Let's get started.