3PL Logistics for your business
3PL Logistics: Why Your Business Needs It
As a business owner, you're always looking for ways to streamline your operations, reduce costs, and increase efficiency. One of the best ways to achieve these goals is by outsourcing your logistics to a third-party provider like CBF. This is where 3PL logistics comes in.
What is 3PL Logistics?
3PL logistics (third-party logistics) refers to the outsourcing of your logistics and supply chain management to a third-party provider. We specialise in logistics and order processing and can handle everything from warehousing to shipping, freeing up your time and resources to focus on your core business.
The Benefits of 3PL Logistics
Cost Savings
Outsourcing your logistics to a 3PL provider can help you save money in several ways. First, you won't have to invest in expensive warehousing and transportation infrastructure. Second, a 3PL provider like CBF can negotiate better rates with carriers and suppliers, passing on the savings to you. Finally, outsourcing your logistics can help you avoid costly mistakes and delays that can result in lost revenue.
Scalability
One of the biggest challenges facing growing businesses is the ability to scale their operations. With 3PL logistics, you can easily scale your logistics and supply chain management to meet demand. This means you won't have to worry about investing in new infrastructure or hiring additional staff to handle the increased volume. Remember without your success, we have none.
Expertise
3PL providers like CBF are logistics experts. They have the knowledge and experience to manage your logistics and supply chain efficiently and effectively. This means you can rely on their expertise to help you make informed decisions about your logistics and supply chain management.
Why choose CBF as your Fulfillment Service Centre?
At our fulfilment service centre, we offer 3PL logistics solutions that can help your business grow and succeed. Here are some of the benefits we offer:
Free Online Tools
We understand that managing your logistics can be time-consuming and complex. That's why we offer free online tools that can help you manage your logistics more efficiently. Our online tools include live inventory management, order processing transparency, custom document printing to support your order workflow.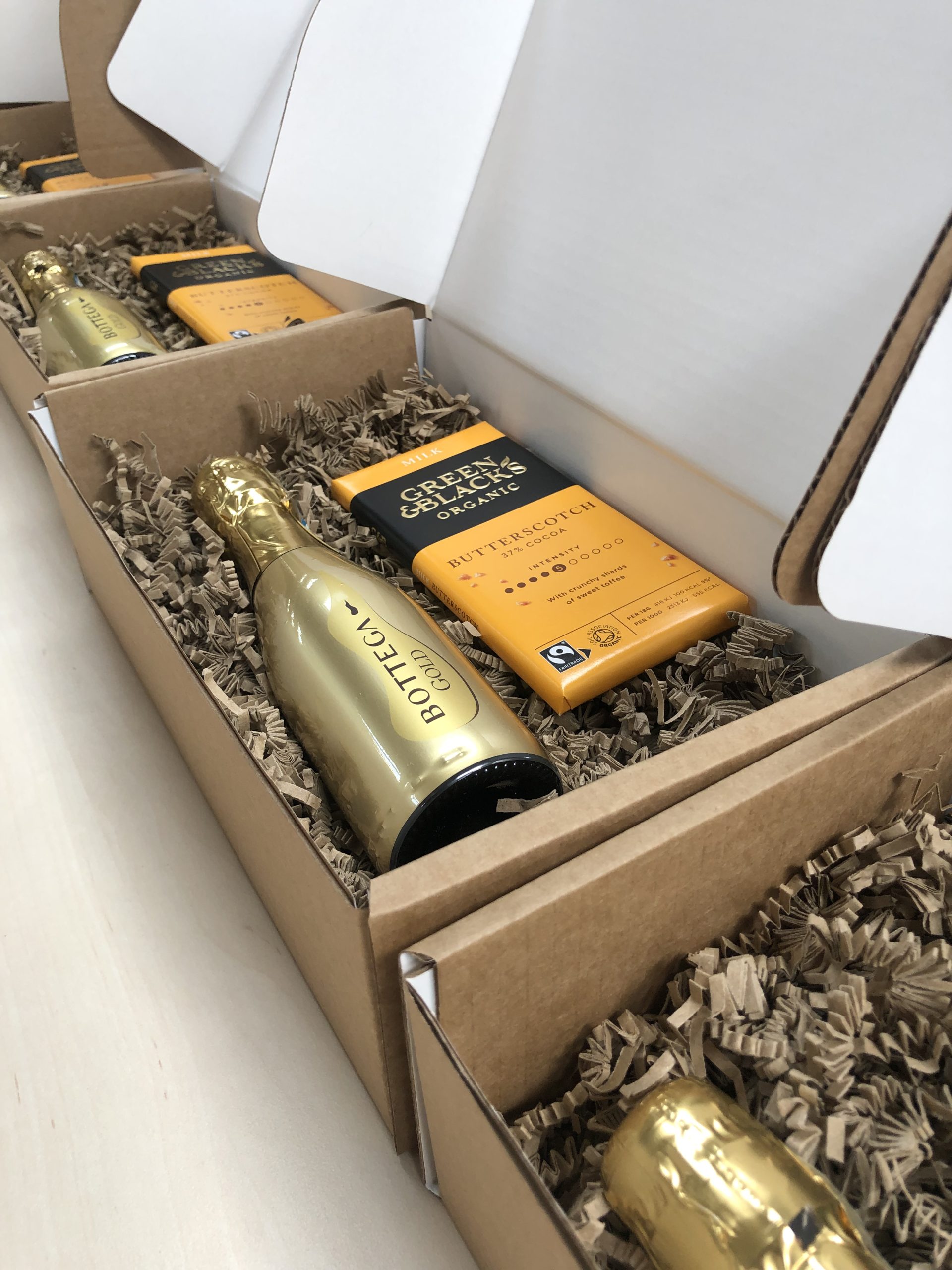 Free API Integrations for all your Shopping and Courier Channels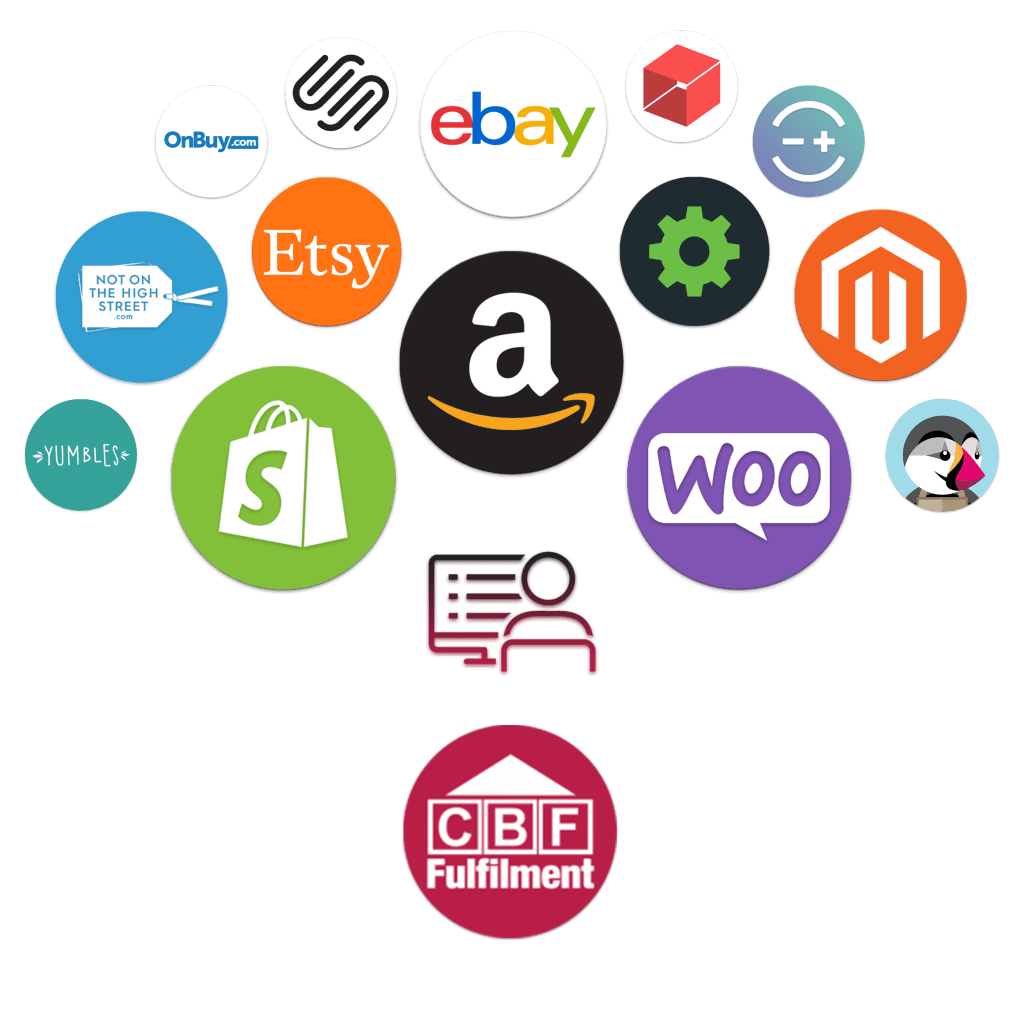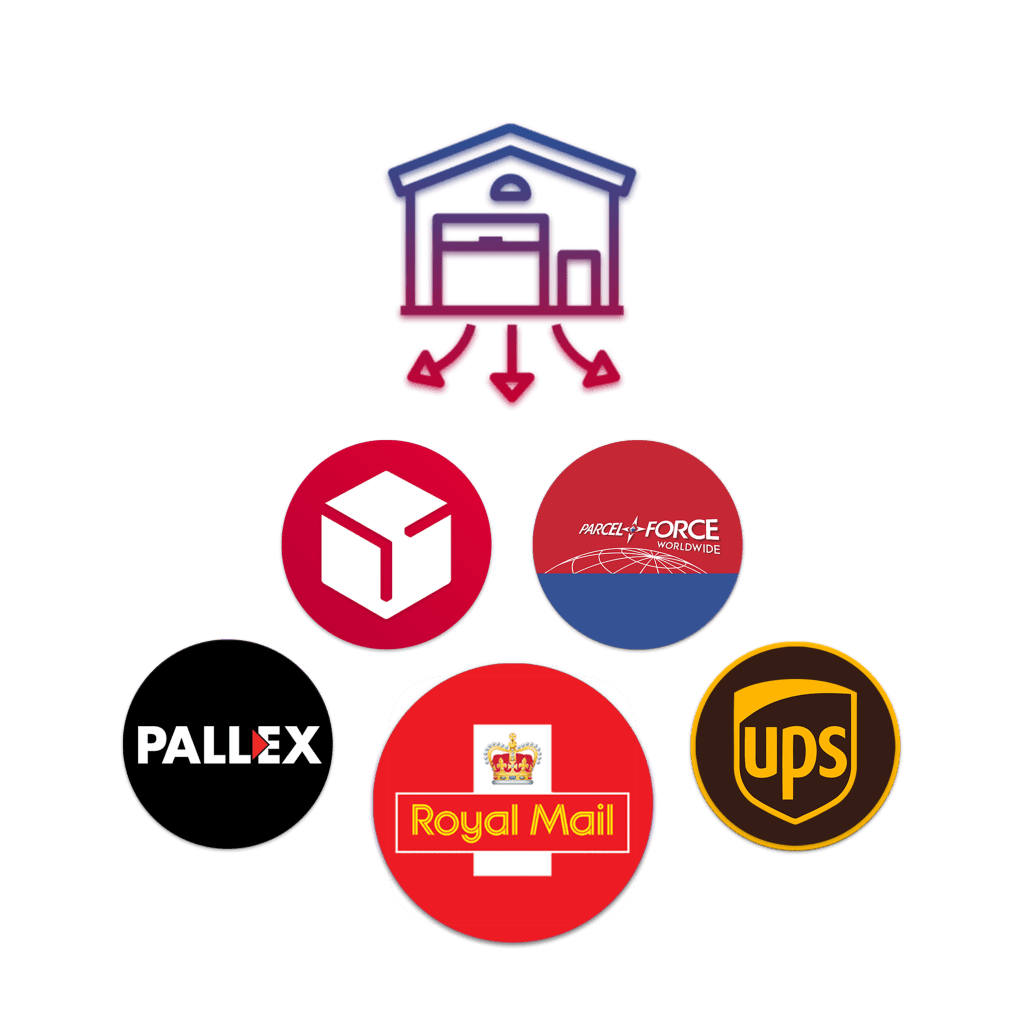 Ecommerce Order Management
All E-commerce clients have access to our FREE Software Integrations with your shopping carts.
Online Stock Controls

Live Order Tracking

Multi-Channel Order Management

Shipping Management

Full Reporting

Barcode Verified

Cloud-based, Easy to use

& it's free to you.
In the last month we have processed the following:
Shopify, WooCommerce etc.
We can work as fast as you need us to.  We operate in a Perfect Operating Fulfilment (POF) world.  Your clients will more often than not be able to operate as quickly as us with our order processing. So we are able to manage dispatch dates and process order to satisfy your clients and not hamper their processes. We can be as flexible as you would like us to be.
Understanding delivery performance, accurate delivery documentation, damage reporting and timeline traceability, your products can be located on pallets and picking locations all readily available for ordering anytime.
Picking/packing and dispatching orders to travel across the world daily, no matter the size of order. Our team will work with you help manage your book shipments, international customs paperwork and commodity codes to help aid the travel times.
Our processes are fast and efficient.
With no setup, integration and management costs.
We are always keen to work with the publishing sector to give you access to our tools.  You maybe moving from one existing provider or are in need of a site in the UK. We can help you transition, training your staff on our processes and tools to help you be more efficient and without disruption or delay to order workflow.
Looking for good communication?
We are class leading with a dedicated Client Services Team to help you with all your daily contact, a support ticket process for returns and ongoing projects as well as our query processes to speak directly to our picking teams about order specifics. We need you to be able to communicate on all levels so that you can deliver your ecommerce and promotional books and publications to your clients.
As we are all aware, returns are a problem, potentially costly and dealing with possible disgruntled customers can be time-consuming.
Let us help, we manage hundreds of returns. Counting items, assessing usage, refolding, rebagging and managing wastage.
We are more than happy to discuss your processes and how you want your returns inventory managed.  As our 3PL processes are built around your business. 3PL reverse logistics are here, mapped and able to scale with you.
Online Retailers, Wholesalers, Importers and Manufacturers we work with them all.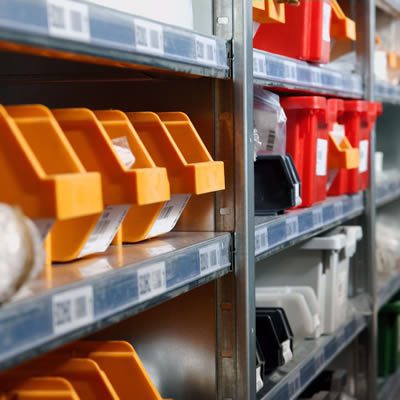 No setup fees

Secure Storage

Free API Integrations

Same day dispatch guarantee

*Some seasonal T&Cs may apply

Royal Mail & all major courier networks managed

Over 30 years storage and distribution experience

Organically Certified Warehouse and processes

Free Online Stock Control Software

Dedicated Support Team Management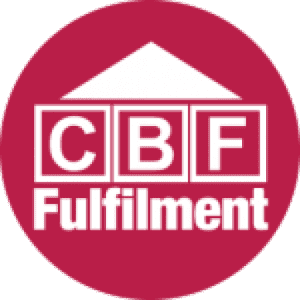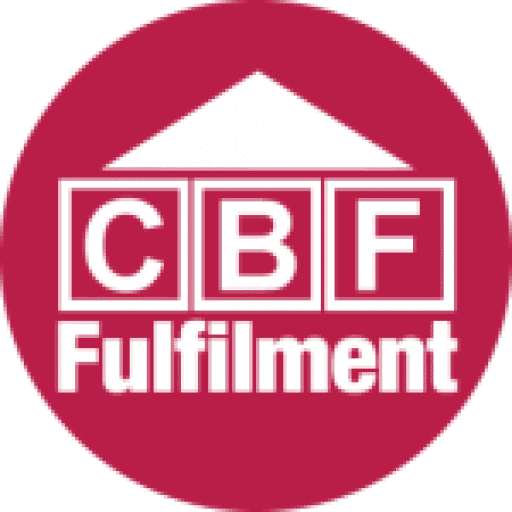 Your 3PL Ecommerce Fulfilment and Contract Packing partner. Planned, Integrated, Packed and Delivered.
T: 01242 802140
CBF Fulfilment
1-11 Alvin Street
Gloucester
GL1 3EJ
UNITED KINGDOM
We would love to hear from you. Let's get started.