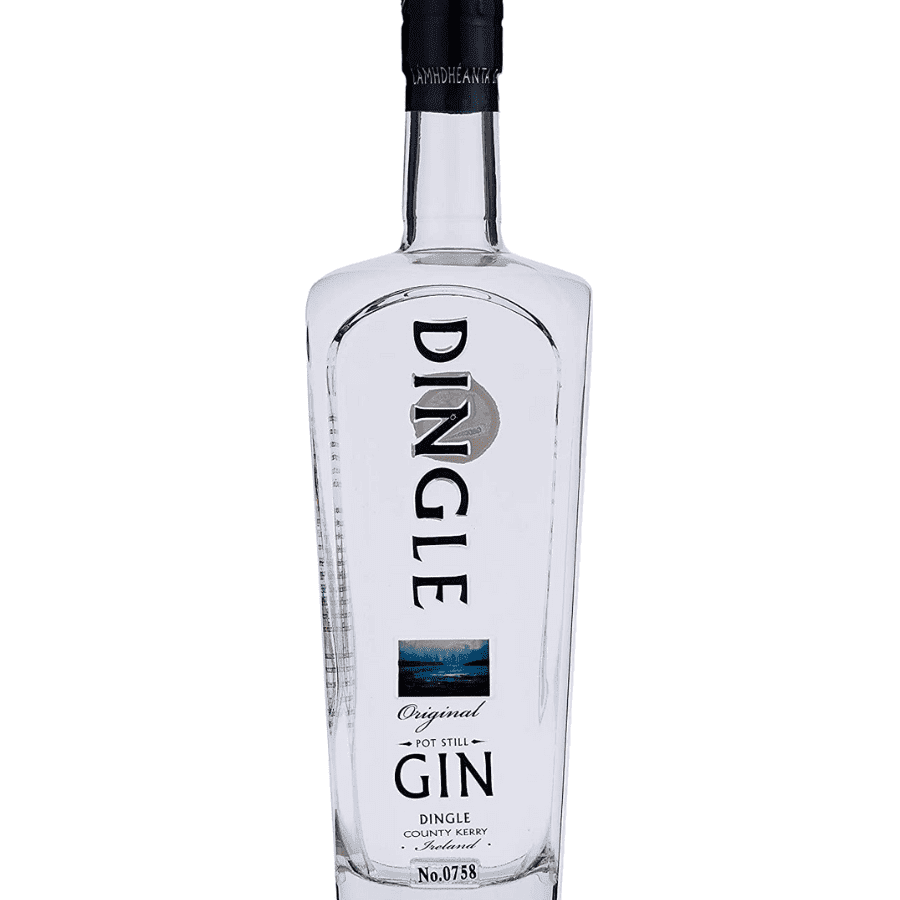 Having all the right kit is one thing. But we win our photography work with ideas and experience. Online Retailers, Wholesalers and Manufacturers, we love them all.
Product Shots
Situational photos
Photos with people
Images for 3d Renders
Demonstration process shots
Looking after products in our fulfilment warehouse is one thing but making your items online is certainly different subject altogether.  We receive goods in from manufacturers and wholesalers most days but how do you know what they look like and do you need product photos for your website to promote them online and in your brochures?
We have built a photo studio in our warehouse so you don't have the additional expense of move goods around the country to see them and a photographer taking pack shots for you.
With room for models to wear or demonstrate your products and white / natural / coloured backgrounds for all sizes of items small to large. All the lighting and equipment you need to get that perfect shot.
Our photographers work quickly and efficiently to deliver your brief.
Give us a list of shots you are after for your marketing materials or product rollouts.

Need some help polishing up your images for a marketing roll-out or product launch?
No image is perfect. Our post-production design studio is there to make sure your products are fit for all.
Our design studio will clear up all blemishes, lighting issues, be able to create 3d renders for your ecommerce listings as well as make images perfect for printing to all scale.
You may have photographs that need post-production. We work with manufacturers, importers, exporters and agencies from all over the world to edit photos and images for editing, processing and retouching/airbrushing.
Colour correction is our daily bread and butter to make ordinary photos look extraordinary.
We add elements to photos for situation shots as well as take things away that you don't want to see. We edit photos to set scenes and tell stories, bringing all in line with your brand.

How many fulfilment warehouses offer such a service? The best thing as a CBF customer it is free to use apart from the photographer's time.  Just book a slot in with us and we can do the rest.
Talk to us about costs per product or booking the photo studio for the day. We're flexible and fast.
Want to know more about our photo studio?
We would love to hear from you call us on 01242 802140 or fill in one of our enquiry forms.
Loving a good cosmetics company especially one that has a good story.  Take Recover Cosmetics born from years of experience in teaching makeup artists in the film and TV industries.  They have produced a range of cosmetics to rival the best on the market.
Working together to collect goods from manufacturers, storing, repacking and processing goods for B2B and B2C clients.  We have worked with Recover to help promote free sample packs through social media pushes and daily order processing.  Here's a little from them about our working partnership.
We at Flourish Make Up Ltd have been extremely impressed by the professionalism and results that CBF Fulfilment has shown and provided for us over the last 9 months. In particular, your responsiveness, versatility, guidance and ability to work with our other service providers, UK based and overseas, have allowed us to launch our ReCover Cosmetics brand with the absolute confidence that every aspect of our fulfilment needs are in very good hands.
Charles Stone
Director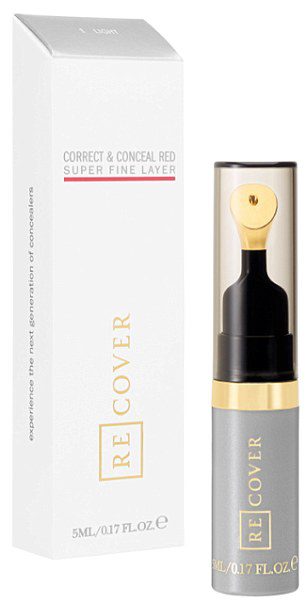 Toys are fun to manage no matter what environment they are in.  Even in our warehouse, our picking and packing staff love working with clients like Chunki Chilli.  Their knitted toys are all stored in cellophane bags and busting with character, each item has been lovingly made and is looking for a new home.  Who couldn't love a pirate rabbit, a knitted giraffe with a scarf on to keep his neck warm, a cow with a tutu, a badger with a knitted suit on or a lovingly made Christmas Stocking?
We give the toys the respect they deserve.  Helping Chunki Chilli ship goods into our warehouse, process online orders from numerous retailers as well as processing wholesale orders.  With access to our online stock tools and free integrations to all major online retailers, this is a match made in heaven.  We love fulfilling your toys Chunki Chilli.
Here's what they think of us:
We moved to CBF after experiencing a nightmare Christmas with another fulfilment service that inexplicably left a large number of orders on hold until it was far too late for us to restock in time for Christmas. CBF has been very consistent, thorough and methodical, and have lifted a huge burden by using software to automate the processing of orders received via Notonthehighstreet. They have been very proactive about problem-solving.
Tim
Director - Chunki Chilli
Loving online retailers at CBF.  We look after cosmetic retailer Blossom and Root, helping to ship in goods from 3rd parties internationally to store, pick, pack and distribute across the UK.  Helping with a same day dispatch guaranteed service.  Blossom and Root can confidently offer a next day delivery service to all orders and with our Organic credentials, we can store and fulfil some of their more regulated products. Here is a small testimonial from them and what they think about our services. We are grateful to have such kind words.
"At Blossom & Root, we work in partnership with CBF Fulfilment to deliver our products to customers from across the EU. CBF Fulfilment provides an outstanding service, always responsive and of the highest standards that more than surpasses our needs as a business and the expectations of our customers.
Feedback from our customers always mentions the speed of delivery as being exceptional and in these challenging economic times, we are sure that CBF's service provides us with an edge in the marketplace.
...We know that if an issue arises with our business, we could rely on CBF Fulfilment to rectify the situation quickly and most importantly to the satisfaction of our customers. We know that through our partnership with CBF Fulfilment Blossom & Root will continue to grow, thrive and prosper and our customers will be delighted."
WOW! Thank you.  We love working with you and your marketing campaigns.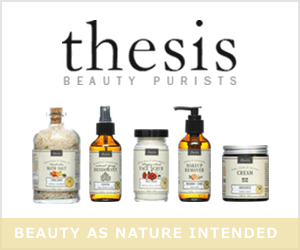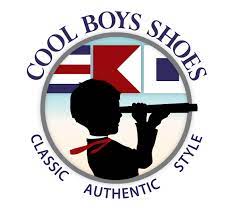 Cool Boys/Girls Shoes
We love working with shoe companies.  Our fulfilment warehouse is home to some of the fast growing and best established around.
Cool Boy and Cool Girl Shoes is no exception. Suppliers of high-quality school shoes for young children. Born out of a lack of choice for the founder's children, this brand now designs their own ranges and also supplies Startright shoes to public schools across the UK.
Here's what founder Angela Brown thinks of CBF Fulfilment:
"I moved my outsourcing to CBF over a year ago now and I have to say it was one of the best decisions I made. From the first conversation I had as a potential client, I felt confident I would be in safe hands. Steve's and his team's knowledge and experience in the field shone through straight away and has been a huge help to me ever since.
I have also experienced great service from the printing side of things when I've needed labels etc printing. I love that it's all under one roof and the standards are kept up throughout. I have no hesitation in recommending CBF.
We love your work Angela! Helping you grow into new locations and keeping your orders looking great and processed is a pleasure.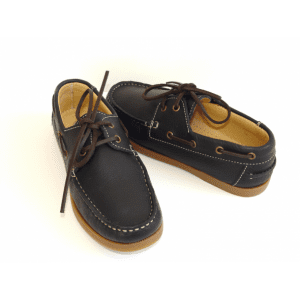 Everyone can appreciate a lovely pair of shoes but when it comes to Eves and Gray they are sublime in style and quality.
The brainchild of Mr Tim Wearing we have been working with the business storing, pick/packing and shipping goods to wholesale and individuals from all over the world.  This growing business came to us after outgrowing their previous distribution solution and finding that the costs of storage, picking and packing with us was cheaper than the storage space they were utilising in London.
We saved and made efficiency improvements with their outer packaging as well as their shipping costs.
These stunning shoes deserve all the care and attention they get from us.  We love working with Eves and Gray!
Don't take our word for it. Here's what they think of our service:
Without a doubt, the best decision for Eves and Gray was to contract CBF for our storage and fulfilment requirements. They are a rarity in today's market, as they actually use their initiative and common sense.
We would recommend their services to anyone in a heartbeat. 
Timothy Waring
Eves&Gray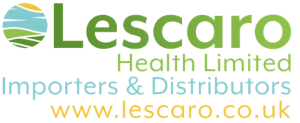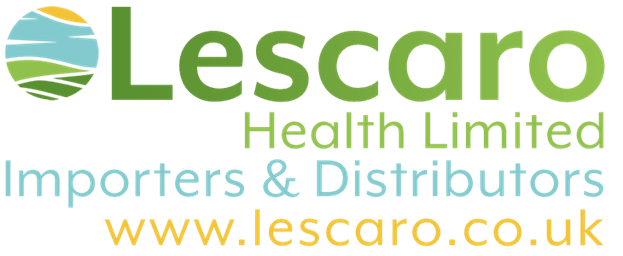 Lescaro Health - Importers and Distributors of leading health and skincare products with brands including:
Wild Ferns Skincare
Mirati
Manuka Vantage
Onuku
Bee Venom New Zealand
Thesis
Environmentally friendly packaged, sodium lauryl sulphate (SLS) free, paraben free and mineral oil free, you know that this cosmetic importer cares about the processes behind the products as much as the brands themselves. We store, repack and process all wholesale and B2C orders from multiple channels including Amazon, eBay, direct websites, and their internal wholesale channels.
They chose to work with us because of our attention to detail with our account management, our simple pricing, our secure warehousing, online stock control tools and our credentials.  Lescaro we love working with you.  Sounds like it's more than mutual. Here's what they say about us:
"At Lescaro Health we took an important decision to transfer our logistical operation to CBF Fulfilment in 2016.
It has been a positive move and we have nothing but good things to say about the efficiency and effectiveness of this sphere of the CBF Group.
We are happy, our customers are impressed with service levels, and the partnership works exceptionally well with CBF Fulfilment."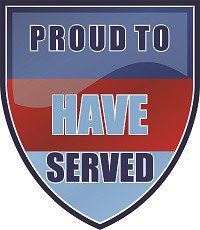 Supporting charities with their storage, contract packing and order fulfilment is part of our foundation at CBF Fulfilment. But now and again there is a business that stands out with all the right credentials.  We love client Proud to have served. Their aim was to try and raise enough money, through product-based sales, to develop and build an R&R centre that could be used by members of the Armed Forces and Emergency Services and their families.
By creating a large range of wristbands, badges, clothing, bags, framed personalised items and watches all with personal messages and representing the forces and the fire brigade to show support.  With such a large range of goods from manufacturers all over the globe, CBF stores the items, picks and packs them for all their e-commerce trade and sends them out on the relevant service depending on the urgency the purchaser has selected on the sales channels.
With unpredictable trends, we are ideally structured to deal with the peaks and troughs of their order volumes. Proud to have served enjoy transparent stock controls, order processing reporting and dedicated account management from us and long may it reign.
Here's what they think of us:
"I have been using CBF for 18 months as a fulfilment provider for my business. Their service is second-to-none. Could not recommend these guys enough for businesses looking for fulfilment providers"
Director - Proud to have Served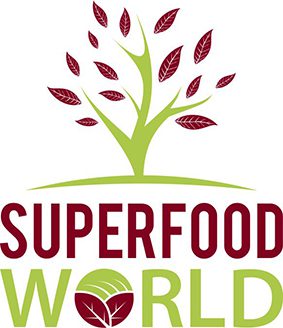 Superfood World purveyors of amazing organic supplements store all their materials with us at CBF.  With an ever growing range of products, we support all the e-commerce and wholesale orders for Superfood World.
With a corporate mission to help a million people in underserved parts of the world enjoy better access to basic Healthcare, Clean Water and Sustainability Projects. This company is going places.
The Founder of Superfood World, Dr Wleed Haq is a Dental Surgeon by profession. Whilst he was working in the rural mountainous area of Powys, he began to see the benefits of an organic diet in his patients. They would tend to live longer and enjoy better physical and mental health compared to his patients who lived and worked in the cities.
This led him to research superfoods and their amazing health benefits which ultimately led to setting up Superfood World and the range of organic products it offers today. We store, pick, pack and manage all online B2B and B2C order processing.
With a large range of supplements from Spirulina, Cacao, Turmeric and Maca tablets and powders.  We see orders from multiple channels including Amazon and direct channels for individuals and wholesale distribution.  With same day dispatch across the range of supplements, we have been processing Superfood World orders consistently UK and European wide.
Being one of the only Organically Certified warehouses in the UK, we are proud to adhere to all regulations and standards.  Here's what they say about CBF:
"Having researched different fulfilment companies I found CBF to be the most helpful and courteous. We have received a great professional service which is reliable and their software is great. Highly recommended!"
Director - Superfood World

Valentis Life, a group of pharmaceutical companies that formulate, produce and market revolutionary cosmetic products to all looking to take care of their complexion and body.
All of their products are meticulously checked with great care and they are produced on the premise of scientific research, benefitting the consumer, allowing them to naturally defeat various conditions and illnesses.
With new products and ranges constantly being launched Valentis have partnered with CBF to store, pick, pack and distribute all their direct and wholesale UK orders.  Launching with a range of face masks. Valentis have hit the ground running with a large European presence their UK business is new.  They have been attending all industry exhibitions to attract wholesalers and retailers that are looking for new product ranges.
Our job is to store the palletised materials, repack and process all orders that come from various channels B2B and B2C. Sample packs and processing orders are easy, but we bring so much more to the table opening doors and using our marketing teams to help promote the new products.
We recently asked them to give us a review of our services and when it came to assisting them with their pioneering service.
"CBF Fulfilment has provided us excellent service, a very friendly team and flexible too. We consider them as our partners rather than just a service provider, they always go the extra mile not only providing best fulfilment services but more of a human touch which very much syncs with our way of doing business too. Thank you, CBF."

We love working with all our clients. This one is an interesting case study for us.
Ventz produces a unique airflow system for all bike riders to allow air to freely pass around bike leathers and clothing to make all riders more comfortable.  We store and process all wholesale and end user orders using our online software tools to help communicate to the Ventz main website, Amazon and a number of other channels giving the business one login to see all reporting and processing.  All stock is booked in automatically from manufacturers and as the summer months seem to work best for the product we find ourselves shipping goods all over the globe as the seasons change.
Don't take our word for it. Here's what Ventz have to say:
Since we began working with CBF Fulfilment, some 18 months ago, we at Ventz no longer have the worry or concern of receiving the previously frequent customer enquiries/complaints asking where their order has got to or that the incorrect product or quantity of products have been supplied. It's comforting to know that we can always rely on a professional and efficient quality of service from CBF.
CBF are a professional friendly company to work with and they are always happy to help when asked, no problem is too small.
Finally it's good to know that we are working with a company that has the capacity to accommodate the seasonal variability that our specific products demand.
If you are looking for a company to handle your fulfilment requirements you would have to go a long way to beat them and I have no reservations whatsoever in giving them my wholehearted recommendation.
Martin Warren
MD
Looking at When in Rome's business model,  selling boxes of wine to retailers, wholesale and consumers you would be right to double take the 'wine box' and dismiss it straight away.  But the box is back! and with a vengeance.  With a strong online marketing presence and plenty to shout about regarding their environmental credentials, nevermind the value a wine box gives the purchaser.  When in Rome are now shipping into Waitrose, Ocado, Harvey Nicols and loads of wholesalers. This Italian wine importer only selects wine from small growers and is definitely going places!
We store, pick, pack and help manage the wholesale channels for When in Rome ensuring that all orders are packed correctly, on-time and within budget.  Using our online stock control tools and ordering processes the WIR team have a single point of access for all stock levels and the ability to process orders from all their multiple channels.
We love working with these guys and it feels like the feeling is mutual.  We consider ourselves an extension of them and we can never do too much to help them achieve success.  Long may it reign.  Here's what they think of us:
"When you're a small business, you never forget those suppliers and partners who recognise growth potential and treat you from day one like the important client that you aspire to be. My experience with CBF has been precisely that.
Unwavering in their support, faultless in their execution and with a truly holistic approach to partnership that has included advice subsequently incorporated into my business model, they've been absolutely fundamental in helping When in Rome towards its early success.
Thanks to CBF, a business operating out of a converted garage in Gloucestershire has access to a powerful OMS and a nationwide next day delivery facility for which we've been at the receiving end of much positive feedback from our growing customer base. "
Rob Malin
When in Rome - Director
Thank you Rob.  Loving your work.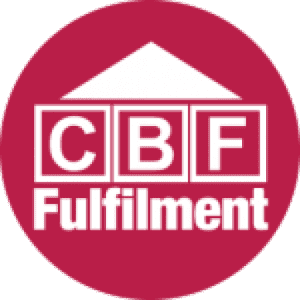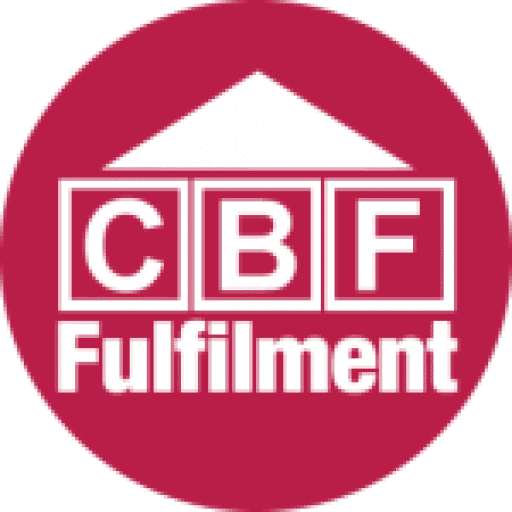 Your 3PL Ecommerce Fulfilment and Contract Packing partner. Planned, Integrated, Packed and Delivered.
T: 01242 802140
CBF Fulfilment
1-11 Alvin Street
Gloucester
GL1 3EJ
UNITED KINGDOM
We would love to hear from you. Let's get started.