Understanding the Difference between 3PL Companies and Fulfilment Warehouse Suppliers for E-commerce and Wholesale Orders in the UK
3PL Companies and Fulfilment Warehouse Suppliers are both integral parts of the supply chain for e-commerce and wholesale orders in the UK, but they serve different functions and offer distinct services. Understanding the difference between these two types of providers is crucial for businesses looking to optimise their logistics and order fulfilment processes. We see a lot of prospective clients talking to us with mixed messages from other order fulfilment service providers.  Understanding the plethora of terminologies, abbreviations and acronyms can be tricky when we find that businesses call similar processes varying things.
3PL (Third-Party Logistics) Companies:
3PL companies offer a range of logistics and supply chain services, including warehousing, transportation, order fulfilment, inventory management, and often value-added services like re-boxing, relabelling, quality control checking, kitting and labelling.
Typically, they have large-scale warehouses where they store products on behalf of multiple clients. These warehouses are usually equipped with technology for efficient live inventory management and the ability to manage containers, pallets and smaller shipments.
Customisation: 3PLs can offer tailored solutions based on the specific needs of their clients, making them suitable for businesses with diverse product lines or complex supply chain requirements. You may need your SKUs, picked and packed in specific ways.  A 3PL should be able to be more accommodating.
Scalability: They can scale operations up or down as per your business needs, making them flexible for businesses with fluctuating order volumes. But be careful of charges you may incur for using the services as 3PLs have to pass on overhead charges to ensure service levels are maintained.
Many 3PLs offer technology-driven solutions, including order tracking, inventory visibility, and integration with e-commerce platforms and marketplaces like Amazon, eBay and Etsy. You may want staff to be able to see specific processes and information.  Make sure your data is secure at all times especially when it comes to client data.
3PLs often charge fees based on the services used, which can include storage fees, pick and pack fees, and transportation costs. Make sure you understand the deeper detail when it comes to charges.
Fulfilment Warehouse Suppliers:
Fulfilment warehouse suppliers primarily focus on the storage and order fulfilment aspects of the supply chain. They provide warehousing and packing services but may not offer as many additional logistics services as 3PLs.
With core services in storage space for your products. They may have smaller or more specialised warehouses compared to 3PLs.
Order Fulfilment: They excel in picking, packing, and shipping orders. This makes them suitable for businesses primarily looking for efficient order processing.
Fulfilment warehouse suppliers are often simpler to work with, making them an excellent choice for smaller businesses with straightforward supply chain needs.
Costs: Their pricing structure may be simpler, with fees based on storage and order fulfilment services. This simplicity can make it easier to budget for fulfilment costs.
When to Choose Each:
3PL Companies: Choose a 3PL if you have a complex supply chain, multiple product lines, or need a range of logistics services beyond storage and order fulfilment. They are more adaptable to businesses with fluctuating demand. You may need access to a range of logistics providers including, pallet networks, next day couriers, Royal Mail and international dispatch support a 3Pl will have experience in these processes and be able to help you map these shipments correctly.
Fulfilment Warehouse Suppliers: Opt for a fulfilment warehouse supplier if your business primarily needs efficient order processing and storage. They are often a cost-effective choice for smaller businesses with straightforward requirements.
The choice between a 3PL company and a fulfilment warehouse supplier depends on your specific business needs, the scale of your operations, and your budget. Some businesses also use a combination of both to optimise their supply chain and order fulfilment processes. It's essential to thoroughly evaluate your options and choose the one that aligns best with your goals and resources.
Managing costs for both scenarios can be modular and scalable.  Make sure you understand all additional charges that could arise like Quality Controls, kit building materials, packaging, shipping charges and storage costs.
Storage can be charged in multiple ways.  Ensure you are not being charged for space you are not using, usually utilising the service providers software to understand the dimensions and pallet spaces you are occupying.  It should be viewed as a contribution to overheads not a profit-making exercise. Some (like us) charge volumetrically for the storage so you always know to the day how much stock we are holding and you can see a true representation.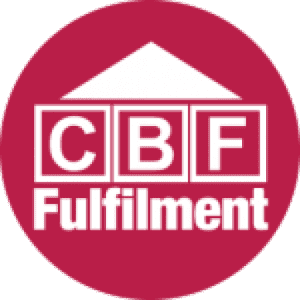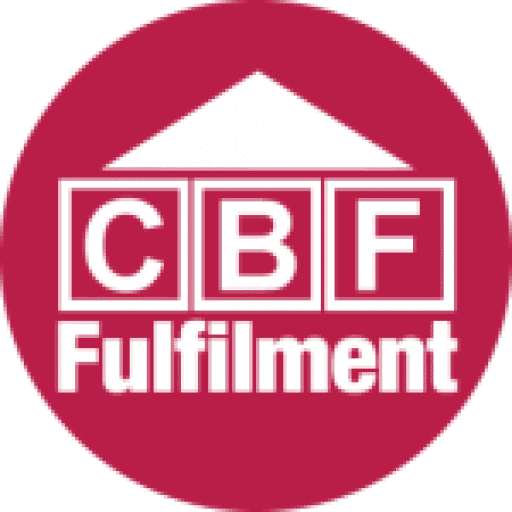 Your 3PL Ecommerce Fulfilment and Contract Packing partner. Planned, Integrated, Packed and Delivered.
T: 01242 802140
CBF Fulfilment
1-11 Alvin Street
Gloucester
GL1 3EJ
UNITED KINGDOM
We would love to hear from you. Let's get started.